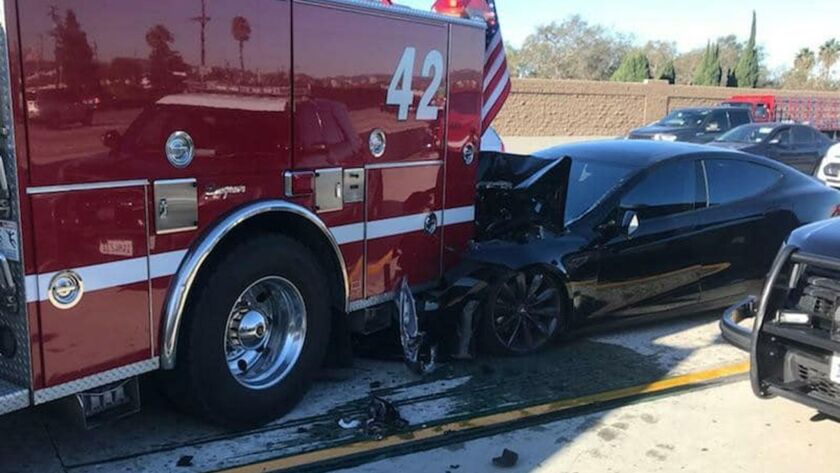 Such a great image. Fortunately, no one was seriously injured.
A government report says the driver of a Tesla sedan that slammed into a Culver City firetruck on the 405 Freeway last year was using the car's Autopilot system when a vehicle in front of him suddenly changed lanes and he didn't have time to react.
So… as long as SpaceX can deliver the goods, Tesla gets a pass?
Source: Tesla was on Autopilot when it hit firetruck, NTSB finds – Los Angeles Times